More Thorough. More Responsible.
Floor Demolition and Carpet Recycling
We agree that old flooring materials must be efficiently and responsibly removed. In this critical step, the cost and time required can vary significantly, depending on your floor's condition, material, and construction. Our project managers will visit the job site before submitting a bid. There they will analyze existing conditions to determine the best way to remove and dispose of the existing floor safely and efficiently. Learn more about our floor demolition process and why you should recycle your commercial carpeting below.
Our Floor Demolition Process
St. Paul Lino has made a tremendous investment in demolition equipment, with dramatic mechanical improvements in this aspect of construction. Our installers are trained to use the equipment correctly and properly manage the demolition site to meet and exceed our customers' expectations.
We remove carpet, resilient flooring, and ceramic tile.
We remove existing adhesives and mastics.
We grind the concrete to eliminate any subfloor irregularities.
We use large dust-containing vacuums to ensure airborne particulates are contained.
We use HEPA filters and negative air machines to monitor the air quality continuously.
We dispose of the existing materials in the most environmentally responsible manner available.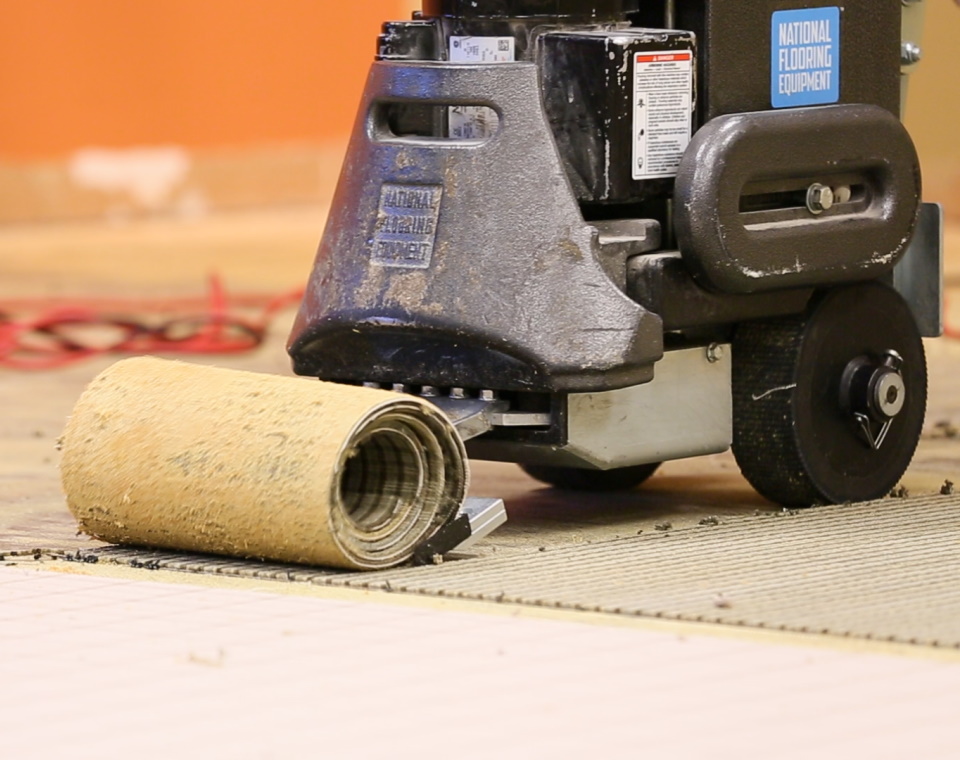 Why Recycle Your Carpet?
The U.S. generates more waste than any other country in the world. A large portion of that is used flooring and other construction debris. In fact, 90% of all our nation's carpet ends up in landfills. Our goal is to do something about that.
At St. Paul Lino:
We are an industry leader in the responsible use and disposal of flooring materials.
We began recycling carpet in the early 1990s.
We diverted over 866,000 pounds of used carpeting in 2014 through recycling and waste-to-fuel energy facilities.
We promote flooring products with post-industrial and post-consumer waste content.
We are a great resource to ask questions about the latest information on the flooring industry's environmental efforts.