Concrete Floor
Moisture Mitigation
Don't let hidden moisture quietly destroy your floor coverings from underneath. Nationally, hydrostatic subfloor moisture causes $1 BILLION of damage annually. It doesn't discriminate between old or new, and excess moisture levels in concrete subfloors can quickly disrupt a new flooring project, dramatically impacting costs. Before that happens, we can test your concrete subfloor for moisture and recommend the right solution for your space.
Signs You Have a Moisture Problem
If you notice any of the symptoms below, then there's a good chance your floors have been impacted by excessive moisture. While professional mitigation is not an inexpensive solution, it may be your best option to avoid further, more costly long-term problems.
Visible puddles
Swollen joints
Discoloration
Cracks
Gapping
Mildew or mold
Delamination
Efflorescence
Adhesive failure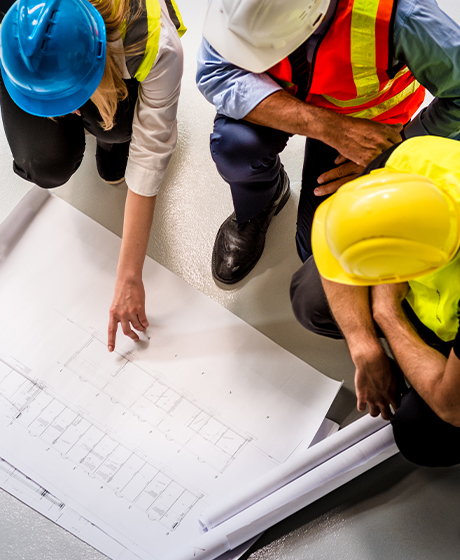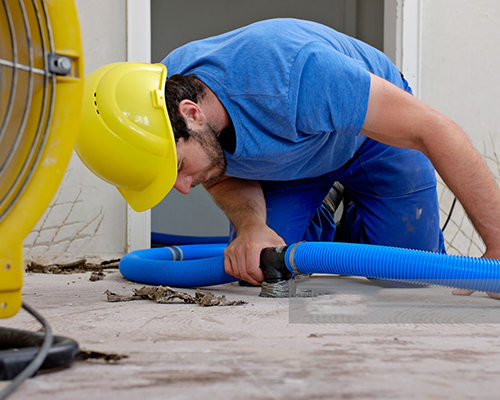 Our Concrete Floor
Moisture Mitigation Process
St. Paul Lino's concrete floor moisture mitigation process will depend on whether it is a new or existing concrete slab. On a new concrete slab, we automatically initiate the procedures below. On an existing concrete slab, your sales representative will be able to do a visual inspection for signs of moisture affecting the existing finished flooring. This will give us an initial indication that we need to proceed with the following steps.
We conduct relative humidity (RH) tests to determine the concrete slab's moisture level.
We evaluate the specified product to determine the manufacturer's recommended moisture tolerance level.
The floor is allowed the necessary time to cure until the appropriate readings are achieved.
Any subfloor damage is addressed/repaired.
A specialized, water-proof epoxy or resinous coating is applied.
We recommend the best flooring option(s) to avoid any further issues.