Experience The No-Downtime Difference
Furniture Lifting
While your work continues, our furniture lifting experts lift modular workstations and install carpet tile, a specialty we've performed since 1995. With specialized equipment and skilled teams, we eliminate the need to disassemble cubical walls, desks, and other modular systems—and create hardship for your employees. We'll also move any freestanding furniture and replace it following installation. We will work with you or your office managers to create a detailed, phased installation plan before starting the project to keep your teams productive.
Why Have Your Office Furniture Lifted?
In an ongoing effort to maximize efficiency and minimize cost, many companies have chosen us for furniture lifting and carpet replacement. St. Paul Lino has provided a unique and efficient solution to the challenge of recarpeting in an occupied work environment.
Benefits of Furniture Lifting:
No employee interruptions or downtime
A set schedule and fast project turnaround
No more modular furniture disassembly/reassembly
Overall cost savings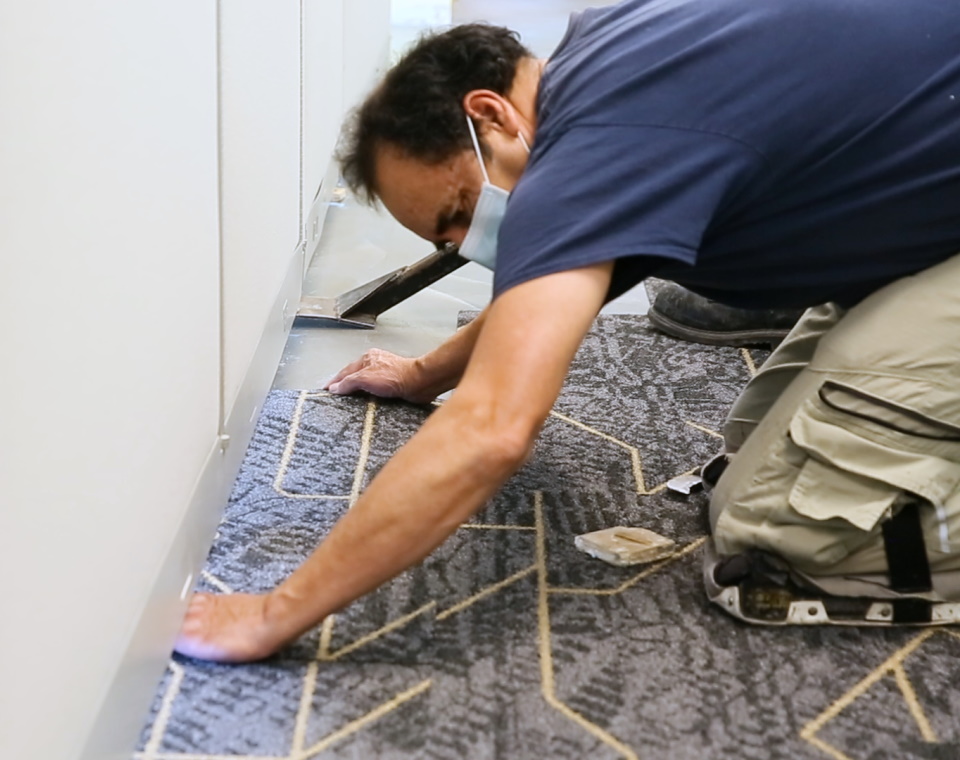 Our Furniture Lifting Process
We deliver book carts or totes a few days in advance for employees to use prior to the evening their workstation or office is scheduled for new carpet installation.
We label the contents of each work area so everything is returned to its proper place following installation.
Employees use the book carts for mobile storage of all items in and around the workspace.
Desktop computers and phones can remain on the work surface. Laptop computers should be secured or taken home.
We use our furniture lifting equipment to raise the modular systems 1"–2" off the ground.
We remove and replace the lateral files and free-standing furniture.
The existing carpet is removed, the subfloor is prepared, and the new carpet is installed.
The modular system is lowered and free-standing furniture is returned to its proper place.