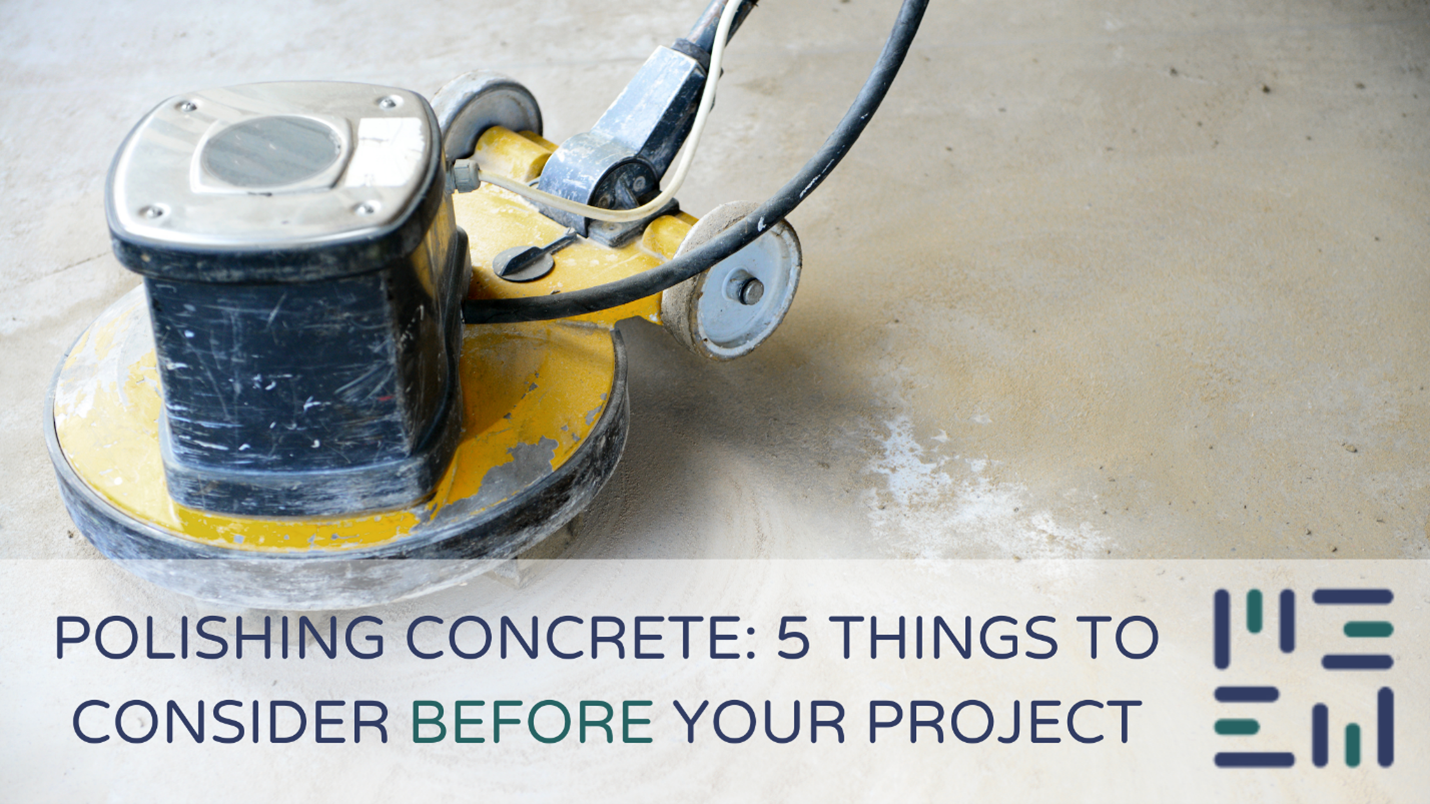 Polishing Concrete: 5 Things to Consider Before Your Project
If you're looking for a quick and cost-effective way to upgrade the concrete floors in your facility, there's no better option than polishing them to a lustrous shine. This process will enhance the appearance of your space, creating more durable surfaces that will be easier to maintain last for years.
Before you commit to polishing concrete, ask yourself the following five questions.
1. ARE POLISHED CONCRETE FLOORS RIGHT FOR YOUR BUSINESS?
Polished concrete is a great flooring solution for commercial spaces that span many different industries.
Recommended environments for polished concrete: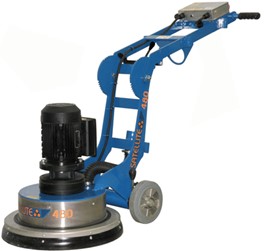 At St. Paul Lino, we are strong advocates of polished concrete floors, however, we recognize that they're not always the right fit for every environment.
Environments we DO NOT recommend for polished concrete:
Woodworking or manufacturing shops: While polished concrete floors do not typically become slippery when wet, they can become quite dangerous when there's an excess of dry, loose particles such as sawdust, powder, or metal shavings.
Chemical labs: If your facility works with chemicals or other harsh substances, polished concrete may not be the right fit. Concrete is an inherently porous material, and in its original, untreated state, can absorb certain chemicals and substances that can permanently affect its appearance and texture.
2. ARE YOU HIRING A REPUTABLE CONTRACTOR?
It's important to understand what a concrete polishing job entails so you can ask the right questions before starting the project. Hiring the right concrete polishing contractor is the most important step to ensure your project is a success!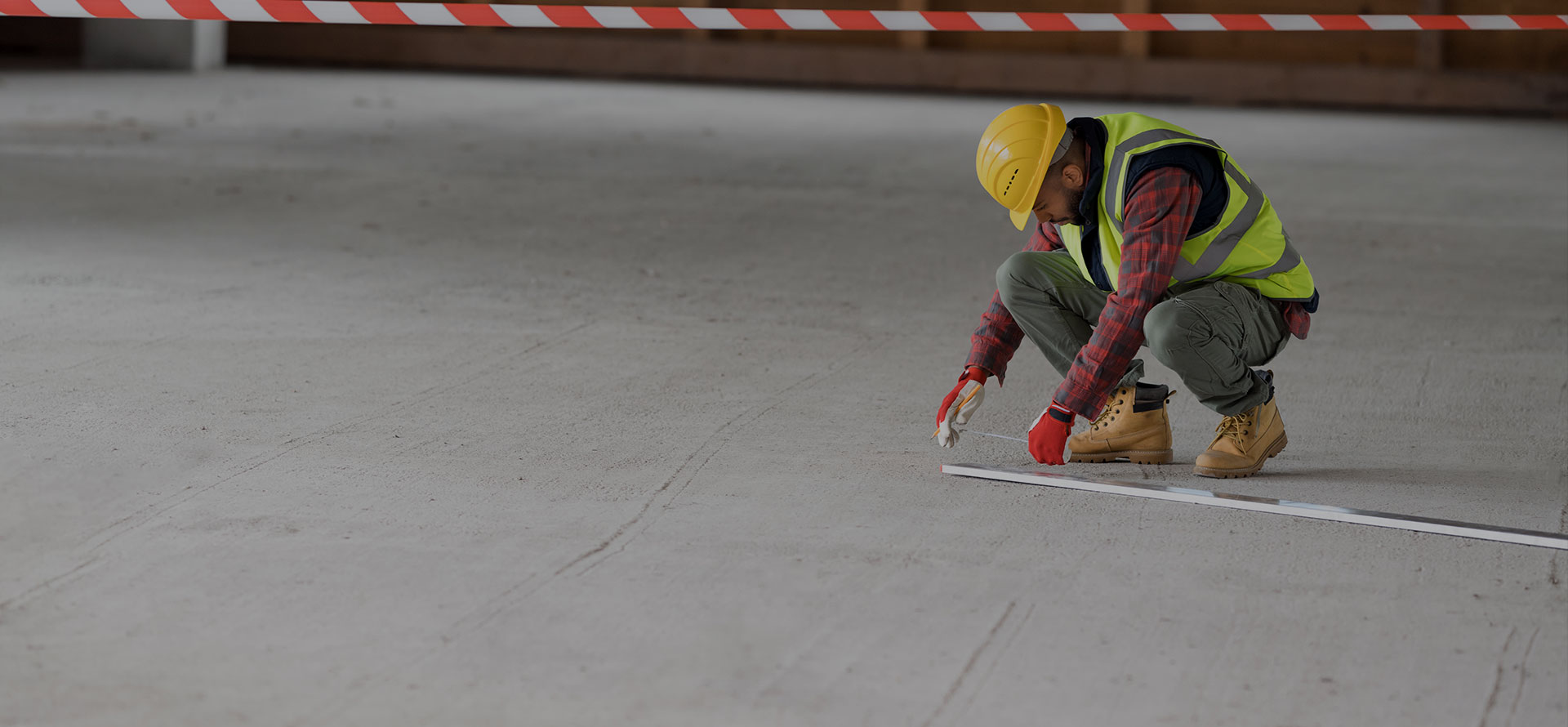 3. DO YOU UNDERSTAND THE CORRECT CONCRETE POLISHING PROCESS?
While everybody does it slightly differently, a proper, high-quality concrete polishing job will require around seven steps to complete.
Substrate preparation
Initial rough cut of the concrete surface to open the substrate
Hand grinding along perimeter walls and corner/edge detailing
Application of densifier/hardener
Polishing process begins with repetitive passes, utilizing different grit levels on each pass to achieve the desired finish
Once the desired finish is achieved, the area is cleaned and burnished
Depending on the type of environment, a concrete guard can be applied for added stain and chemical resistance
4. DO YOU KNOW WHICH POLISHED CONCRETE FINISH YOU WANT?
One of the best things about polished concrete is that it can produce such a wide range of finishes. Options can range from a soft matte look to a high gloss finish. Be sure to thoroughly discuss this with your contractor before they begin, so you get the exact results you want.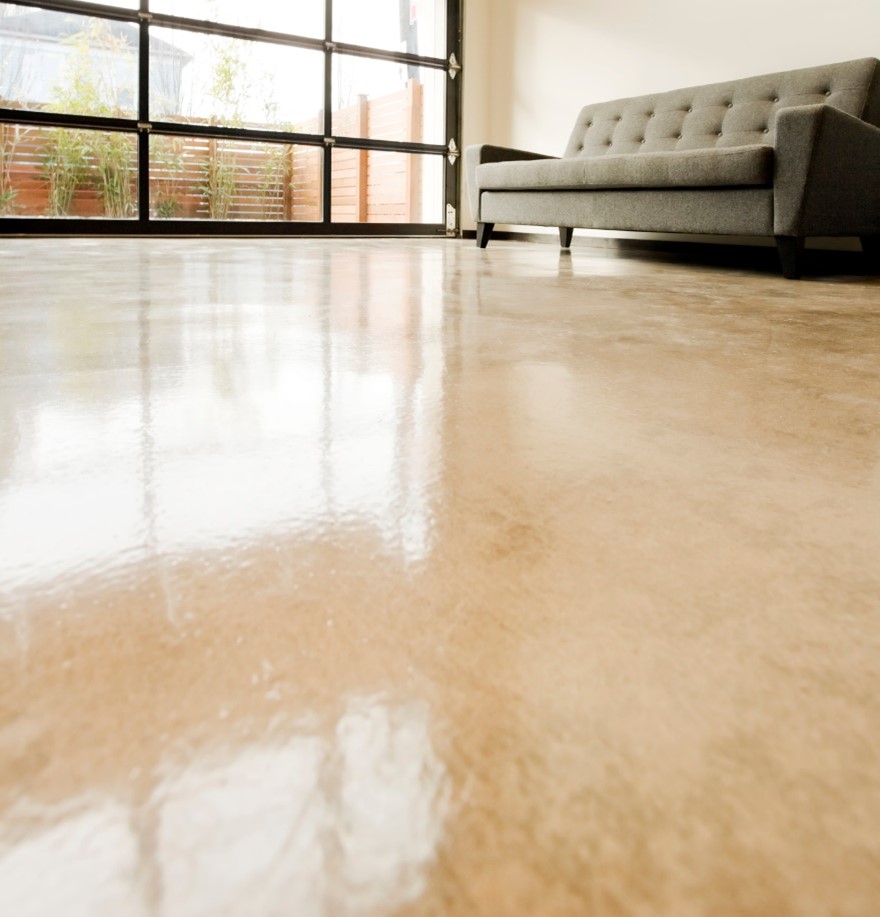 Levels of polished concrete:
Level 1 – Flat Matte Finish

Approximate Grit: 100
Appearance: Soft and hazy
Image Clarity Value: Minimal
Common Uses: Warehouses & manufacturing facilities
Level 2 – Honed Satin Finish

Approximate Grit: 400
Appearance: A subtle shimmer
Image Clarity Value: Produces a slight overhead reflection at 100 ft.
Common Uses: Schools & government buildings
Level 3 – Polished Finish

Approximate Grit: 1,500
Appearance: A lustrous shine
Image Clarity Value: Good, clear light reflection at 30-50 ft.
Common Uses: Restaurants, retail stores & hospitality spaces
Level 4 – High Gloss Polished Finish

Approximate Grit: 3,000
Appearance: Glasslike
Image Clarity Value: Reflects light from nearly any distance and vantage point
Common Uses: Art museums & private venues
5. IS YOUR AREA PREPARED FOR POLISHING?
Before the contractor shows up, it's important to properly prepare the area you wish to polish. Remove any furniture and items on the floor or walls that might get in the way. In addition, you'll want to sweep and mop the area to remove any dust or dirt.
When the team arrives, they will conduct additional prep work before any grinding and polishing begin. This typically includes repair and treatment of any spalls, cracks, holes, and/or other substrate imperfections.
TRUST THE COMMERCIAL FLOORING EXPERTS AT ST. PAUL LINO
Are you ready to convert your concrete floors from an embarrassing eyesore to an eye-catching feature? If your business is located in the greater Twin Cities metro area, then we're the commercial concrete polishing experts for you.
With over 80 years of experience in commercial flooring, St. Paul Lino brings an unmatched level of expertise and customer service to every job. From schools and hospitals to offices and manufacturing facilities, our clients have trusted us for generations to deliver exceptional results that stand the test of time.
Contact us today to discuss the details of your concrete polishing project.