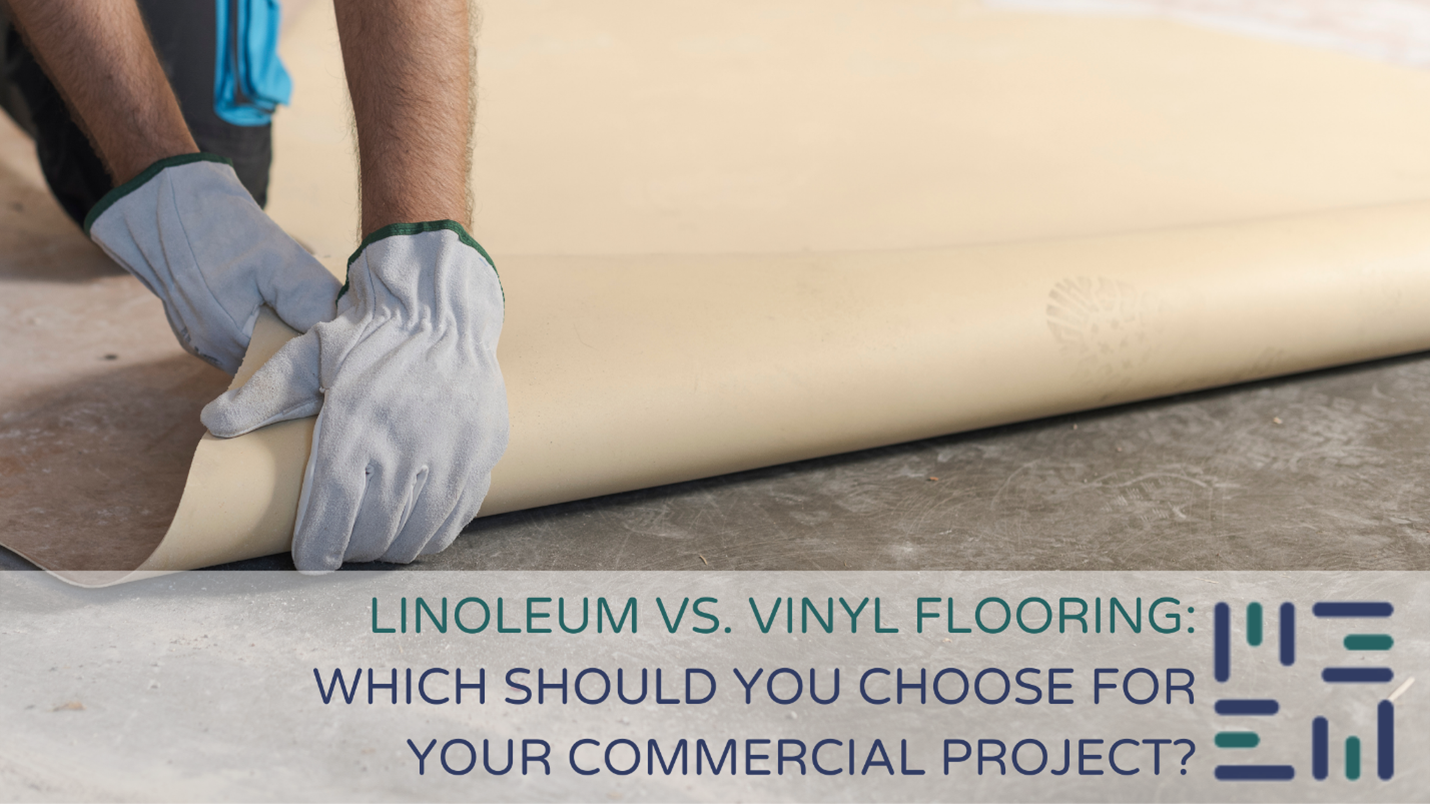 Linoleum Vs. Vinyl Flooring: Which Should You Choose For Your Commercial Project?
Every commercial building contains floor coverings—from small offices to large malls. The types of flooring within are determined by traffic, building use, cost, and other factors.
Linoleum and vinyl flooring are two common varieties in many applications. So, what's the difference between the two, and why might you choose them for your project?
WHAT IS LINOLEUM?
Linoleum has a long history. "Linoleum" was a brand name at first, invented and patented around 1863. It is a product of solidified linseed oil on substrate, dyed, pressed into tiles, and laid on subfloor.
It dominated several markets from shortly after its invention until the 1950s. It gained popularity so fast, in fact, that only 14 years after its invention it became the first trademarked product name to become a generic term, much like "Kleenex" and "tissue" today.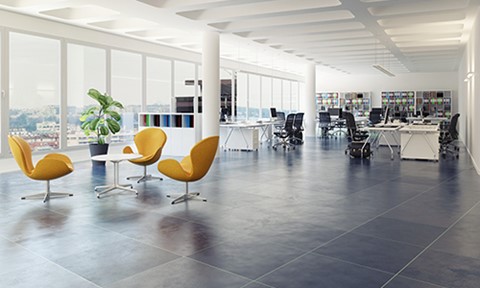 Over time, many thicknesses and colors developed, with the U.S. Navy utilizing a particularly durable variety. All materials from which Linoleum is derived are abundant and environmentally friendly, leading to a recent resurgence in its use to combat waste and champion green alternatives.
Linoleum is both low maintenance and biodegradable. While many associate the name with its "retro" look, some newer varieties have a very fresh, modern appearance.
WHAT IS VINYL FLOORING?
Vinyl flooring is manufactured from PVC, the world's third-most common industrial polymer. Though invented in 1926, wartime scarcity kept it from widespread use until the 1940s, when its rise to flooring dominance began.
Vinyl flooring is available in in a number of different formats, thickness, patterns and colors.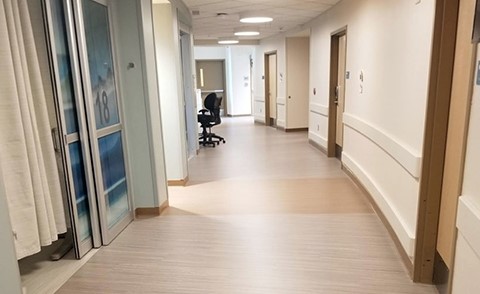 Vinyl flooring includes:
Sheet vinyl: A common, wide-coverage type that is often mistakenly called "Linoleum"—probably because it looks very similar when it is laid down.
Luxury Vinyl Tile: A heavy, durable variety that can very convincingly mimic stone and other natural materials.
Vinyl flooring is very durable, and tiles can be easily buffed or replaced. Sheet vinyl is impermeable and easy to clean. Both types represent a time-proven solution for any commercial application.
LINOLEUM VS. VINYL: WHICH FLOORING TYPE SHOULD I CHOOSE?
Both Linoleum and vinyl flooring are visually pleasing and durable choices for commercial flooring projects, whether you're building new or renovating.
Linoleum benefits from an environmentally friendly construction—even if it must eventually be disposed of and incinerated. Fortunately, it does not release any toxic material and can even be used to generate energy.
Vinyl flooring, on the other hand, is ubiquitous for good reason—it is low-cost, high performance, and available in countless styles.
WHICHEVER YOU CHOOSE, ST. PAUL LINO CAN HELP
No matter which type of resilient flooring you choose for your project, the experts at St. Paul Lino can help make your project a success. We serve many industries—from healthcare and hospitality to government and corporate—and bring our extensive expertise to every job.
Whether it's Linoleum, vinyl, or any other type of floor covering, St. Paul Lino can demolish, recycle, prep, install, and so much more. Contact sales@splino.com to start your project today.