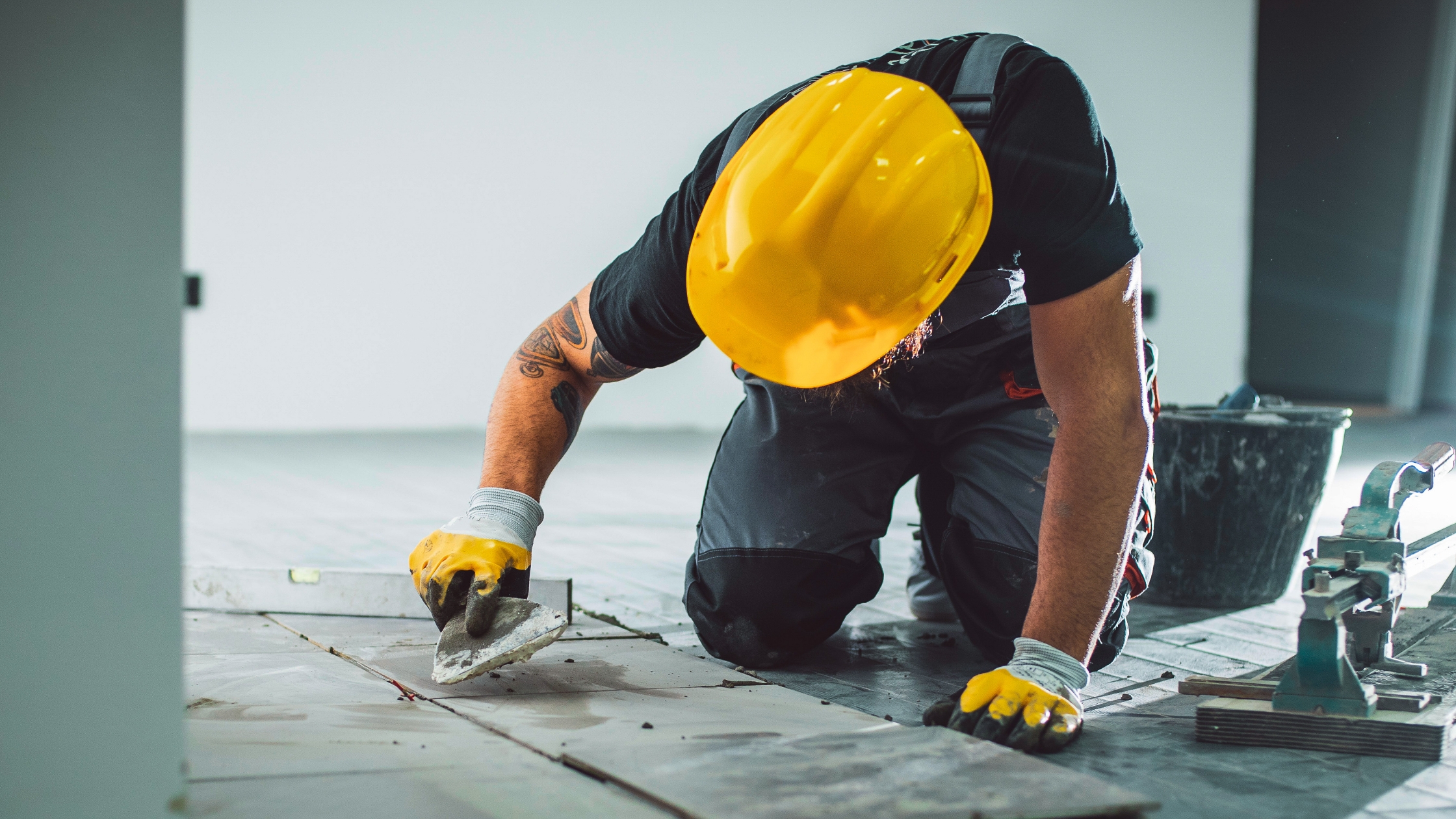 5 Reasons to Choose a Starnet Member for Your Commercial Flooring Needs
When researching flooring contractors for your project or property, many different considerations come into play, from the quality of service and reputability of the brand to its range of products and the variety of its offering. This decision is never one to be taken lightly, as doing so may risk the durability of the flooring and the safety of your clients or tenants.
But with so many options available in the industry today, how can you truly be sure you're going with a commercial flooring contractor that will deliver the best results?
This peace-of-mind benefit is one of the primary reasons to go with a Starnet member for your flooring needs, all of which represent the best of the best and the highest standards of excellence in the industry.
Here is a closer look at what Starnet is and the leading advantages of partnering with a Starnet member for your next commercial flooring project.
What is Starnet?
Starnet is the largest network of commercial flooring contractors in North America. It was founded in 1992 on the simple idea of bringing the industry's best together to elevate the reach, level of service, and range of offering of local providers from all across the country.
Since then, Starnet's network has grown to include 170 locally owned independent full-service commercial flooring contractors serving more than 360 locations. With an annual sales total of more than $3.5 billion among its members, Starnet has firmly become the most influential force in the contract flooring industry.
Whether looking to complete a new construction or renovation project, tackle emergency floor repairs, or protect your flooring through continuous care, a Starnet member is nearby and ready to get it done.
Why should you work with a Starnet member?
There are thousands of flooring contractors out there today, but only a handful lucky enough to call themselves Starnet members. Here are five of the leading reasons you should partner with one for your next project.
1. Geographic Reach
The Starnet network extends throughout every region of the U.S. and Canada, meaning you're never too far from easily finding a reliable contractor near you. This expansive reach has also lent itself to strong connections throughout the industry among Starnet members and many of the highest-quality distributors and manufacturers. Whether you need to service a building around the corner or multiple facilities across North America, a Starnet member is capable of having your floor covered through a single source.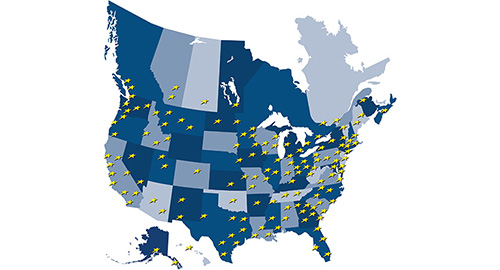 2. Commitment to a Higher Standard of Excellence
Perhaps the greatest advantage of partnering with a Starnet member is the level of quality you receive in doing so. Before being admitted to Starnet, each prospective member is evaluated by a committee of expert peers, ensuring they are able to provide the absolute best in every aspect of their business. From financial stability and brand reputation to craftsmanship standards and employee training, every Starnet member is vetted top to bottom before being allowed into the network.
Once a member, each Starnet partner adheres to a strict code of ethics upholding their commitment to providing the best possible flooring experience to every customer – including you.
3. Industry Partnerships
As part of the extensive nationwide reach of the Starnet network, members also have access to partnerships with the most skilled commercial flooring professionals and highest-quality flooring manufacturers in the industry. These connections translate into elevated buying power and a wider range of products, all combined with the personal service of a locally owned business.
Starnet partners with more than 70 leading flooring manufacturers to offer quality commercial carpet, LVT, ceramic and stone, and more, serving as a true one-stop shop for complete flooring solutions.
4. Breadth of Service
Starnet members are able to offer a comprehensive range of services to their customers. This includes new construction, renovation, emergency repairs, flooring protection, and more. Hands-on assistance with material selection, subfloor readiness, high-quality installation, and maintenance also come into play. This ensures you have everything you need to create durable, reliable, visually appealing flooring.
5. Environmental Stewardship
Starnet members also place a key emphasis on the elimination of waste and the long-term well-being of the environment. Through the Starnet Carpet Reclamation Program, members have diverted more than 50 million pounds of carpet, saving over 144 million gallons of water and enough energy to power 6,000 homes for a year. This commitment to the future of our planet is another cornerstone of what it means to work within the Starnet network.
St. Paul Lino: Your Starnet Flooring Partner
St. Paul Lino is a proud member of Starnet, allowing us to provide the highest level of service and commitment to our clients. From commercial carpeting and flooring to maintenance, subfloor preparation, concrete polishing and sealing, and beyond, our team of dedicated experts is here to bring nearly a century of success to your job site.
Contact us today to experience the difference of partnering with a Starnet flooring contractor.