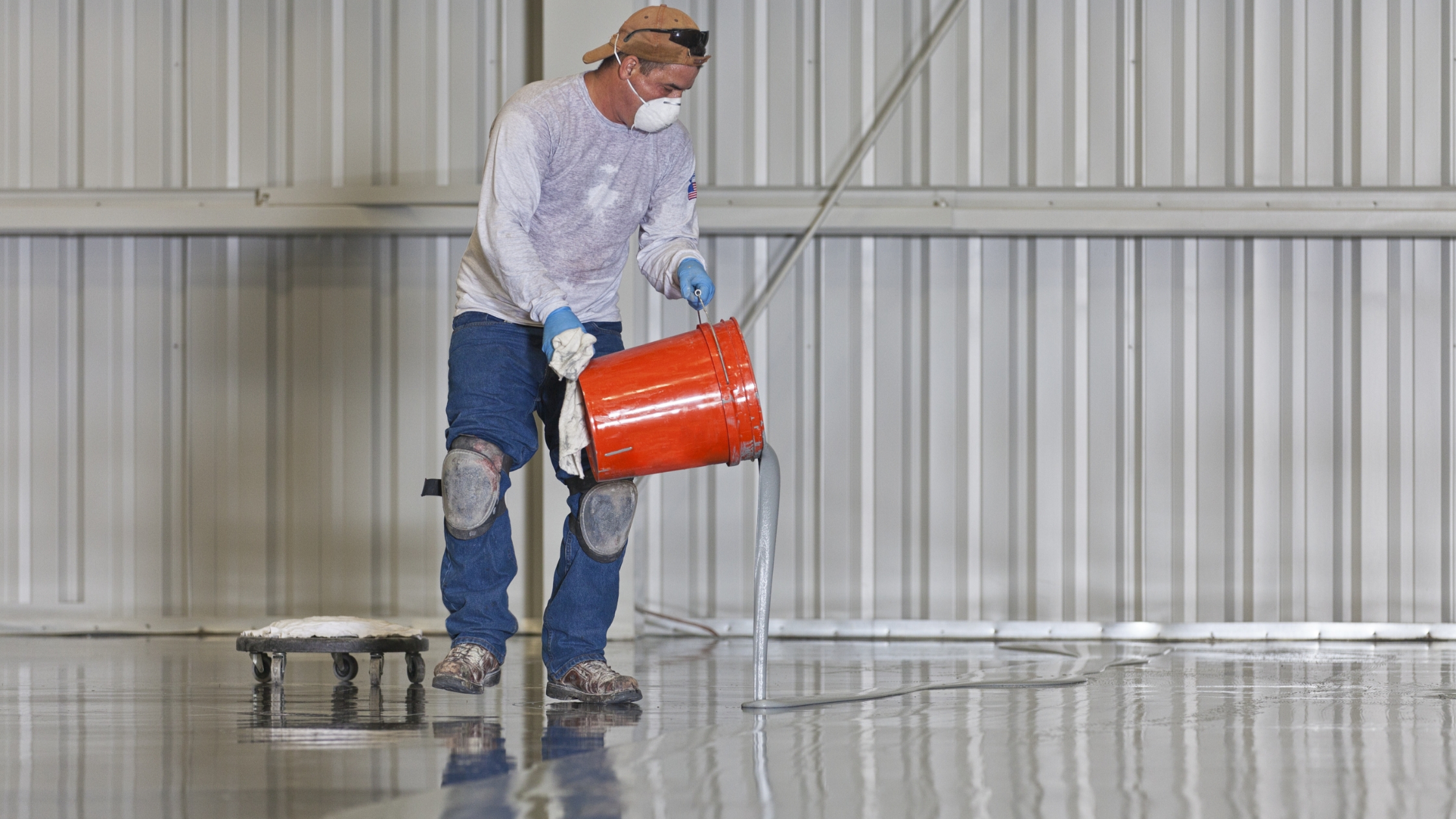 Choosing the Right Resinous Floor Coating for Your Business
In commercial and industrial settings, choosing the right resinous floor coating for your space is tremendously important and can end up making the difference between an extended useful life with less maintenance and a short-lived solution riddled with headaches and performance issues. Because of this, it is key to understand the differences between your top options and which is best suited to your environment.
Three of the most common types of resinous floor coatings – epoxy, urethane, and polyaspartic – are popular options today for their own unique reasons. Here is a closer look at the differing characteristics of each of these three types of flooring systems to help determine which is right for your application.
Epoxy Floor Coating
Epoxy flooring is a type of synthetic resin laid on top of concrete substrates to form a protective (and decorative) layer. It is perhaps the most widely known and used form of resinous floor coating, largely thanks to its exceptional mechanical and chemical resistance properties.
It is an attractive yet highly durable floor coating system built to stand the test of time against chemical spills, heavy equipment, and frequent foot or vehicle traffic. Because of this, Epoxy is a popular choice for garage flooring and is also occasionally used in showrooms and retail settings. Once the resin layers are applied and have cured, epoxy flooring forms a strong and permanent bond, acting as an impenetrable barrier to protect the substrate beneath it.
Urethane Floor Coating
Also known as polyurethane flooring, urethane flooring systems are typically used to resurface concrete floors and to help designate walkways or other markings. Often trusted for slip resistance, chemical resistance, or abrasion resistance, urethane floors are a popular choice in hospitality, transportation, education, and retail spaces. Urethane floors are also used to provide waterproofing and pitching for water drainage.
From an aesthetic standpoint, urethane floors can bring a decorative touch to commercial and industrial spaces, especially given the unlimited number of color options available. These systems can be adjusted to provide for varying degrees of traction and are highly sought after in controlled environments for the protection they provide against thermal shock and thermal cycling.
Polyaspartic Floor Coating
Polyaspartic aliphatic polyurea floor coating is a safe, durable, long-lasting option that is environmentally friendly due to its minimal VOCs and lack of harsh solvents. It is made from polyurea – an organic polymer that is the result of the reaction between resin and isocyanate coming together to form a rubber-like compound with optimal flow viscosity.
Polyaspartic flooring is primarily relied on when rapid turnaround is needed as it can be dry enough to walk on in as little as an hour, resulting in minimal downtime for operations that need it. It used to be primarily used in commercial applications such as hospitals and airplane hangars before recently becoming more commonplace in settings such as car dealership service areas, garage floors, and industrial manufacturing floors. It comes with minimal installation odor and UV-stability that keeps it from ambering or fading when exposed to the sun.
Which Option is Right for Me?
Epoxy and urethane floor coatings both perform well in heavy industrial settings by offering good substrate protection, increased chemical resistance, and impressive hardness. They can also tolerate exposure to many industrial chemicals and are thus popular choices within controlled environments.
Polyaspartic technology shares many of those same characteristics but eliminates a step in the coating process, saving on labor and material costs while shortening project timelines. It is great for projects in need of quick turnaround. And because lower- and zero-VOC coatings can be achieved with polyaspartic technology, it's ideally suited for use in confined spaces such as storage tanks, railcars, or pipes where ventilation is minimal.
Achieve the Look and Performance Your Flooring Needs with St. Paul Lino
St. Paul Lino brings nearly a century of experience to every project, helping our clients in retail, hospitality, corporate, and more achieve durable, aesthetically pleasing resinous flooring solutions designed to meet their needs. We partner with leading resinous flooring manufacturers to make sure we find the perfect solution to fit your specific performance, design, and budgetary needs.
Contact us today to learn more.