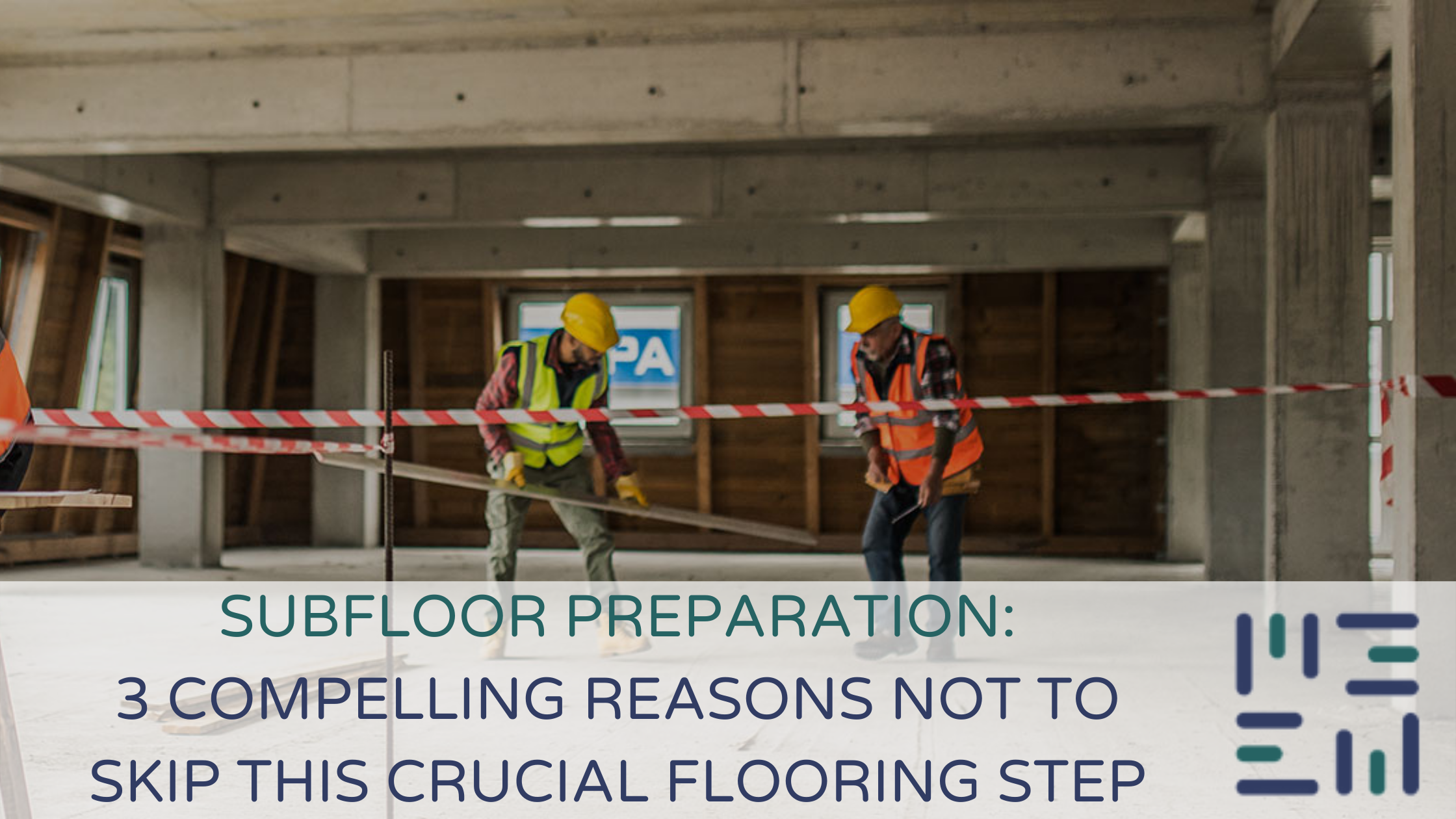 Subfloor Preparation: 3 Compelling Reasons Not to Skip This Crucial Flooring Step
As a commercial property owner or manager, you know that first impressions are important. The condition of your floors is one of the first things customers and tenants will notice upon entering your building and can have a significant impact on how they perceive your business.
Installing new commercial flooring is a big investment, but there are times when new carpeting or vinyl tiles are not enough. As any professional flooring installer will tell you, a commercial flooring installation is only as good as the subfloor beneath.
With that in mind, it's important to ensure that your subfloor is in good condition prior to installing new flooring. This may seem like an obvious necessity, but you'd be surprised how many property owners overlook this vital step in the flooring process.
ADVANTAGES OF SUBFLOOR PREPARATION
In this article, we'll address the top three reasons to properly address your concrete substrate prior to your commercial flooring installation.
1. Your flooring will be covered under warranty
The number one reason for proper floor prep is to ensure the product and installation warranties are secure. If the flooring manufacturer or installer discovers that the subfloor was not properly prepared, they may void the warranty. In some cases, the flooring may be installed but won't be covered under warranty if the subfloor is deemed to be the cause of any problems that arise down the road.
2. Your flooring will look better and last longer
A well-prepared subfloor will provide a smoother, flatter surface for your new flooring. This is important because it can minimize issues with cupping, buckling, and other problems that can occur when the flooring is installed on an uneven or blemished surface. A more porous substrate will also help create a stronger bond with your carpet or resilient flooring, resulting in commercial floors that will hold up better, even in the most heavily-trafficked areas.
3. Your flooring will improve building safety
While accidents can happen anytime and anywhere, having properly prepared subfloors will help eliminate any potential trip hazards on your property. Not only will they produce a smoother, flatter surface (as mentioned above), but they'll also minimize any height differences between concrete joints. This will help reduce the number of insurance claims and any resulting lawsuits that could have been aimed in your direction.
View St. Paul Lino's subfloor preparation in action.
INSTALL QUALITY FLOORING FROM THE GROUND UP WITH ST. PAUL LINO
If you're planning a professional flooring installation, be sure to take subfloor preparation into account. It could make all the difference in the quality and appearance of your new commercial flooring—not to mention all the time and money it will save you in the long run!
Whether you need to fill minor cracks and imperfections or pour all-new toppings, St. Paul Lino's expert installers will build the ideal surface to receive your new commercial carpet or resilient flooring. By utilizing our large installation department and the most advanced subfloor preparation equipment, we can efficiently complete the work in a timely manner to meet your project needs.
Visit our subfloor preparation page to learn more or contact us today to schedule a commercial flooring consultation.